Eat healthy without compromising on taste!
Our seasoning rubs are an excellent alternative to traditional marinades and barbeque sauces. Blended from herbs and spices, our rubs are low in sodium, virtually calorie free and contain no additives, fillers or preservatives. They're quick and easy to use too! Simply mix with a small amount of oil, make a paste and brush on just prior to cooking, no marinating required!
Small/large packages contain 16 and 32 servings respectively (based on an 8 ounce portion).
This light yet delicate and flavorful rub is ideal for both oven roasting and pan frying. A definite crowd pleaser! The basil and sesame seeds in this rub coat your chicken to form a crust and the balance of this intriguing blend soaks into the chicken creating a truly decedent dining experience.
A remarkable rub for the BBQ guru in your family. Crispy golden brown skin on the outside, tender juicy meat on the inside. No beer can... don't dismay, our BBQ Chicken Rub compliments any grilled or rotisserie chicken. Indulging guests will be gratefully appreciative of this summer time rub.
The subtle tastes of the Tropics along with just a hint of curry gives this rub a multitude of uses. Superb on winter vegetables such as roasted yams, sweet potatoes or squash. Also excellent on chicken, prawns, pork chops and tofu. Try adding some to your soups and curries too!
Garlic lover? If so, you'll find Garlic Lovers Passion simply divine! Use wherever you would use lots of garlic. A must for sautéing mushrooms and prawns. Mix with butter and and add a dollop to you mashed or baked potatoes for a simply mouthwatering dish! Excellent in caesar salad dressings as well.
A true Jamaican style jerk (but without the heat)! Everyone in the family can delight in this full bodied, hearty and robust rub, packed full of ethnic flavors. If you love jerk flavor, this one's for you! Want the heat? Just add a few drops of Tabasco sauce!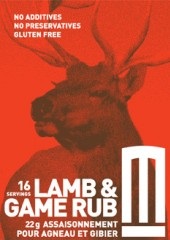 This rub is an excellent choice for stronger flavored meats such as lamb and game. Ideal for stove top cooking, oven roasting and barbecuing. Try combining Lamb and Game Rub with Dijon mustard for some extra zing!
A classic rustic rub with endless possibilities! Preferred uses include roast potatoes, pork tenderloin, chicken breasts and grilled vegetables. Tried and true, our Tuscan Style Rosemary rub is the 'secret ingredient' for hosts and hostesses from coast to coast!
The Metropolitan Chef's #1 selling rub! Need we say more? Try adding a little lemon juice to the mix, baste it on then sprinkle with brown sugar. This rub works well for all types of cooking. For the ultimate taste experience, plank your salmon, you'll never go back to cooking it any other way!
If you love beef, this is the 'must have' seasoning rub for you. Mouthwatering, sumptuous steak every time! Your family and guests will rave about your cooking! But don't stop there, BBQ Steak & Rib Rub is a superb choice for roasts and veal, pork and lamb chops as well.
The sweetness of tarragon and the zestiness of dried mustard pair well in this multi-purpose rub for the gourmet palette. Connoisseurs with dietary restrictions praise this salt free rub for chicken, pork, lamb and vegetables!
The 'perfect bird' every time with no basting required! You will be the star of your next holiday meal and it's so easy. A golden brown bird, tender and juicy, accompanied by the most sumptuous gravy imaginable. Try adding some to your stuffing or dressing too!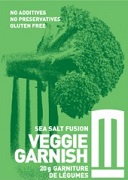 An amazing garnish! Adds color, crunch, texture and flavor to cooked vegetables and grains. Simply sprinkle on just prior to serving. Makes those blander dishes come alive!
This rub is specifically fashioned for white fish, lake fish and shellfish. Pacific Seafood Rub adds a subtle flavor to your fish and shellfish, enhancing their natural flavors. Try adding a little white wine, lemon or orange juice for an even bolder taste!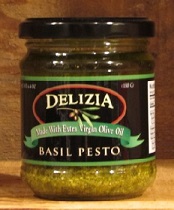 Basil Pesto
A must-try, absolutely delicious basil pesto! Made with the finest ingredients including fresh basil, toasted pine nuts, Pecorino cheese, and of course, loads of fresh, vibrant UP certified Chilean Arbosana Extra Virgin Olive Oil. The UP certified extra virgin olive oil used will change regularly with the harvest.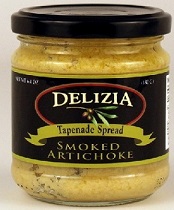 Smoked Artichoke Tapenade
Buttery, creamy artichoke hearts are delicately smoked and combined with a touch of garlic and sea salt in this amazingly decadent spread. Bake a bit of Brie or goat cheese until warm and gooey and top with a dollop of this delicious artichoke condiment. Use as a pasta sauce, as a condiment for roasted chicken or pork, as a spread for sandwiches, a dip, or with eggs in a quiche. The possibilities are endless.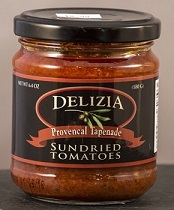 Sun-dried Tomato Tapenade
Savory, clean, bright flavor notes abound. This tapenade was formulated using the highest quality true sundried tomatoes from Italy with a small, pleasant kick from hot, dried Calabrian red chili. It's redolent with garlic, olives, herbs, and of course, our UP certified Extra Virgin olive oil. Use as a spread, a marinade for chicken, turkey, pork, beef, for roasting vegetables, as a sauce for pasta, as a spread on sandwiches, as a sauce on bruschetta or pizza, or whisk with vinegar and oil for a lovely Italian inspired vinaigrette.
Roasted California Red Peppers
Sweet, fresh, perfectly ripe and deeply red sweet peppers, grown under the California sun by a family farm are flame roasted, cut into strips, and marinated with UP Certified Extra Virgin Olive Oil, whole roasted California garlic, and a touch of sea salt. These peppers are a perfect stand-in for fresh peppers in recipes that call for them. Great in salads, on sandwiches – puree into a spread, or dip. Use in soups, sauces, and appetizers. Puree with a bit of fresh goat cheese for a mind-blowing roasted red pepper and goat cheese spread.