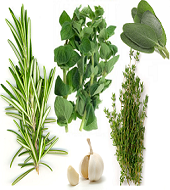 Dark Balsamic Vinegar
Produced in the traditional style, our aged balsamic condimento from Modena, Italy is aged using the Solera method for up to 18 years in chestnut, oak, mulberry and ash barrels. Our Four Leaf Quality Equivalent Condimento is exceedingly rich, complex and dense. No artificial flavorings, sweeteners, preservatives or gluten have been added. Flavors are all plant-based, natural juices or essence. All sulphites are naturally occurring.
Made from traditional herbs long used in Neapolitan cuisine including rosemary, marjoram, thyme, garlic and sage. It will launch your next salad, marinade or BBQ to the next level! Try over roasted vegetables or fresh heirloom tomatoes. Spike a Bloody Mary or marinade poultry, Portobello mushrooms, pork or a rib-eye steak before grilling. Fantastic in dressings, with pasta, rice, quinoa, drizzled over cucumbers and tomatoes, brushed on bruschetta or paired with creamy cheeses.
Suggested Uses
over roasted vegetables or fresh heirloom tomatoes
drizzled over cucumbers and tomatoes
brushed on bruschetta
paired with creamy cheeses
in dressings, with pasta, rice, quinoa
mushrooms
marinade poultry
marinade pork
marinade steak