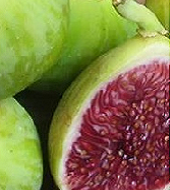 Dark Balsamic Vinegar
Produced in the traditional style, our aged balsamic condimento from Modena, Italy is aged using the Solera method for up to 18 years in chestnut, oak, mulberry and ash barrels. Our Four Leaf Quality Equivalent Condimento is exceedingly rich, complex and dense. No artificial flavorings, sweeteners, preservatives or gluten have been added. Flavors are all plant-based, natural juices or essence. All sulphites are naturally occurring.
Thick and ripe, bursting with a mild and mellow fig flavour. Pairs well with citrus or herb oils. Our favourite pairing is with Basil extra virgin olive oil. Try drizzled over cantaloupe or honeydew melon. Also divine on soft, creamy cheeses.
Suggested Uses
Salads or Bread dipper with basil olive oil
With Garlic EVOO as a vinaigrette
Drizzle on cheese
Drizzle on ice cream or fruits for dessert
Sauce for bread pudding
Glaze for chicken
Lamb/pork with fresh thyme
Toasted bread appetizer with prosciutto and ricotta cheese