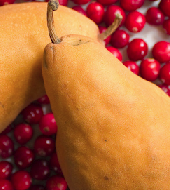 White Balsamic Vinegar
Produced in the traditional style, our white balsamic vinegar is from Modena, Italy. Flavors are all plant-based, natural juices or essence. All sulphites are naturally occurring.
Clean, crisp, and very tart with an amazingly fruity, complex bouquet. Our favorite pairing is with a citrus flavoured oil. It shines in a multitude of culinary applications including fruit or vegetable salads, as a marinade, a glaze for poultry, with gelatin for a delicious fruit aspic or even a mixed drink.